Kingdom Trials (VT) Trip :: July 3-8, 2014
Schedule
7/3 - Drive up in the AM and arrive around mid day. Pick up trail passes.
Short ride in the afternoon, Dinner
7/4 - AM - Longish ride, lunch/hang out, short afternoon ride, Dinner/Hangout
7/5 - AM - Longish ride, lunch/hang out, short afternoon ride, Dinner/Hangout
7/6 - AM - Longish ride, lunch/hang out, short afternoon ride, Dinner/Hangout
7/7 - AM - Longish ride, lunch/hang out, short afternoon ride, Dinner/Hangout
7/8 - AM - Pack up, Short Ride, Hit the road


Lodging
The club will cover lodging fees for all club members. The house sleeps =>14. Once we determine the number of club members who will attend, we will then open up the trip to friends if space is available (cost to be $50 per person) on a first come first served basis. (6/28/2014 - Full House)
View the house
here.
(new for 2014)
Located about here,
Google Map
.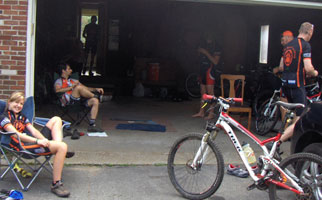 Riding
We will be riding at Kingdom Trails in Northeast Vermont.
KT
was recently voted as as the BEST TRAIL NETWORK in North America by Bike Magazine.
A day pass is required. ($15/day - 2012 price)
Visit the KT
web site
to see all they have to offer. YouTube
videos
Contact
Bill Romollino is the prime contact for this adventure. Please watch your BearMail.
E-mail Bill with your questions.
Club members only reservations are open. Sold-out in 2013.
Pictures
Check out the Gallery after we return. 2011 trip pictures are in the gallery.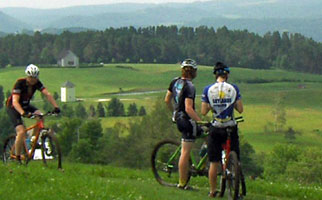 6/28/2014