Kingdom Trials (VT) Trip :: July 1 - July 5, 2017
Schedule
7/1 - Drive up in the AM and arrive around mid day. Pick up trail passes.
Short ride in the afternoon, Dinner
7/2 - AM - Longish ride, lunch/hang out, short afternoon ride, Dinner/Hangout
7/3 - AM - Longish ride, lunch/hang out, short afternoon ride, Dinner/Hangout
7/4 - AM - Longish ride, lunch/hang out, short afternoon ride, Dinner/Hangout
7/5 - AM - Pack up, Short Ride, Hit the road

Lodging
The club will cover lodging fees for all qualified* club members. The house sleeps only 10. Once we determine the number of club members who will attend, we will then open up the trip to friends if space is available (cost to be $50 per person) on a first come first served basis.
View the house
here.
(new for 2017)
Located about here,
Map Link
.
Note: *Qualification requires 10 volunteer hours that can be earned by; trail maintenance, ride leadership, event working, etc.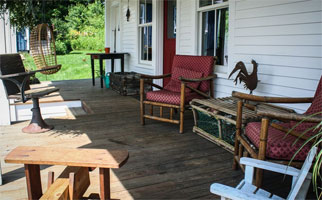 Riding
We will be riding at Kingdom Trails in Northeast Vermont.
KT
was recently voted as as the BEST TRAIL NETWORK in North America by Bike Magazine.
A day pass is required. ($15/day - 2016 price)
Visit the KT
web site
to see all they have to offer. YouTube
videos
Contact
Bill Romollino is the prime contact for this adventure. Please watch your BearMail.
E-mail Bill with your questions.
Club members* only reservations are open. Sold-out in 2016 - 2013.
$20/person deposit required. Contact an officer.
Pictures
Check out the Gallery after we return. 2011 trip pictures are in the gallery.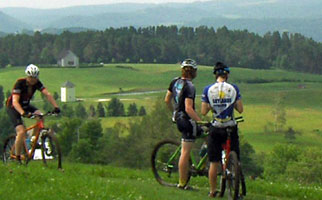 4/14/2017